Valentine's Day is all about showing those you love that you care. And one of the best ways to do that is to purchase something designed just for them. Our Valentine's Day gift ideas from Minted are perfect for many on your list!
This post contains affiliate links that help our blog grow. Thank you!
Personal Valentine's Gift Ideas from Minted
1. Heart Snapshot Mix Photo Art as Valentine's Day Gift Ideas
Get highly personal with this Valentine's Gift idea that is perfect for your partner, parents, grandparents, and others in your life. This photo collage can be hung all year long — it doesn't have to only be February 14th. Not only can you select the size, but you can also personalize the frame and color scheme. So lovely!
2. Photo Puzzles for Valentine's Day Gifts for Him or Her
Go beyond the everyday and turn one of your favorite photos into an adorable puzzle! These fun games from Minted are available in all sorts of sizes, shapes, and designs. Photo puzzles are perfect Valentine's Day gift ideas for your partner. It will be fun to put together. Plus, you'll have a lovely keepsake from a moment in time.
3. Pet Love Portrait as a Thoughtful V-Day Gift
There is no love like the love for a pet. Furbabies seem to both give and get unconditional love, which is definitely something to celebrate. If you and your significant other have a pet together, invest in a fun pet portrait. These also make adorable gifts for friends and family who have pets and may be slightly obsessed. How cute!
4. Custom Map Art as Valentine's Day Gift Ideas
As a couple, there are probably places that are important to you and your relationship. Therefore, take the time to memorialize those locations. This one of our Valentine's Day gift ideas is a practical way to show your love. Hang a map of the city where you met, where you got engaged, or where you are getting married. There are so many options for locations, plus you can customize the style and colors to match your decor.
5. Valentine's Day Cards for the One You Love
Of course, Minted is known for its stationery, and Valentine's Day is no exception. Their selection of adorable cards are perfect for celebrating the one you love. The sayings range from sweet to funny, and there are sure to be cards for several folks in your life. There are such cute choices!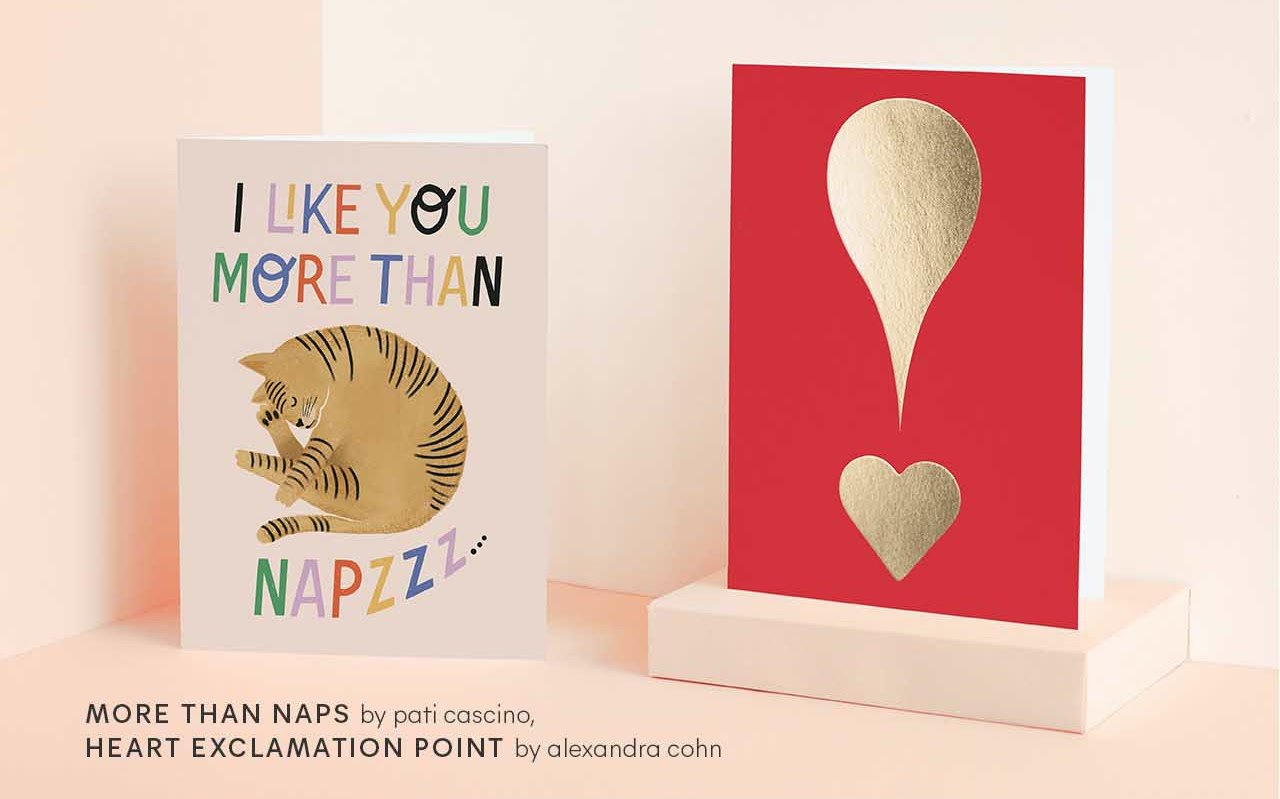 6. Personalized Custom Heart Bags for Your Partner
Minted has a variety of selections for personalized bags, but for Valentine's Day, the Big Heart collection is perfect. From tote bags to toiletry kits, there are several cute, practical styles. Plus, you can have the bags personalized. These are thoughtful Valentine's Day gift ideas for those who are on the go and need a beautiful place to store things.
Save our Valentine's Day gift ideas!