Are you attending someone's big day? With a smartphone in hand, you may want to post a few pictures on social media. When you do, use our wedding Instagram captions instead of having to think of your own!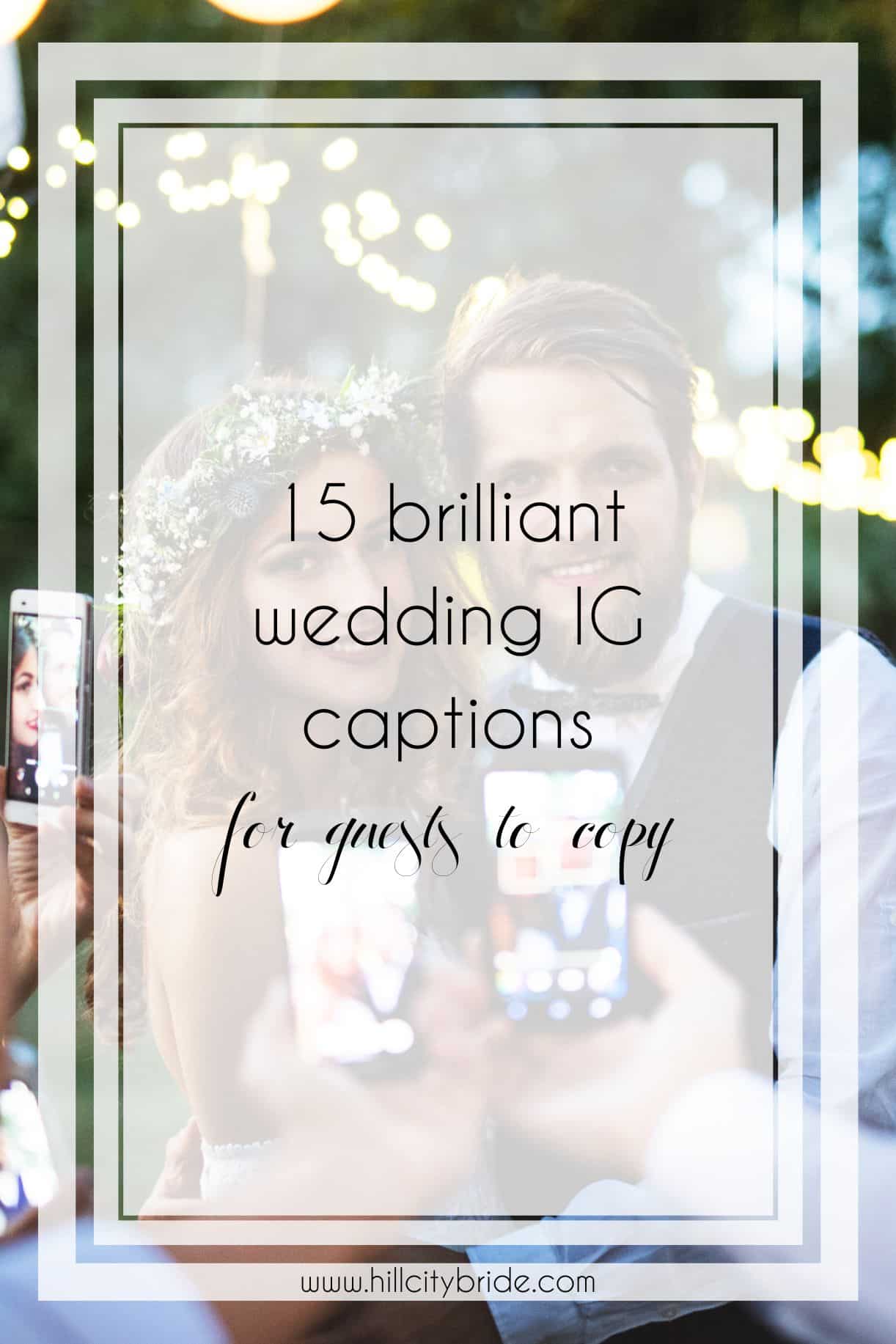 Instagram Captions to Use on a Big Day
Wedding season will be here before you know it, and if you don't have pictures, did you really go? We're not saying you need to pull out your phone and capture every minute from ceremony to reception. Actually, put your phone down and enjoy it!
However, when the festivities end, it's time to post your favorite moments on Instagram. Whether it's your best friend or cousin walking down the aisle, here are some great wedding Instagram captions for guests to help you get the ball rolling.
Funny Instagram Wedding Captions for Guests
They said "I do," we said "Finally!"
Perfect for the couple who has literally been together forever.
They said "I do" to each other and I said "I do" to more cake.
Is romance not really your thing? This clever caption is perfect for those cake-cutting photos.
I don't always dress up, but when I do, someone else is getting married.
Show off your outfit and your best wedding photos with the happy couple.
They tied the knot, now it's time for a shot.
The perfect caption to go with all those photos of the perfect wedding cocktail!
Quote Wedding Instagram Captions for Guests
The party don't start 'til we walk in.
Who doesn't love this classic Kesha line? And this caption is the perfect way to show off pics of the reception.
I can't wait to ugly cry at your wedding.
This one is here for all the bridal party photos!
Better than any Pinterest wedding board I've ever seen.
If you want something witty and fun, you can't go wrong with this one!
I'm ready to PAAARTYY.
Would this really be a wedding caption list if we didn't include something from the classic movie Bridesmaids?
"What an awesome party. The best wedding I have ever been to… This was epic."
Office fans everywhere rejoice! This is great for a slideshow of photos from a friend or family member's special day.
Sweet Instagram Captions for Guests to Use at Weddings
Cheers to the newlyweds! May you always be as happy as you are today.
Send off the happy couple with your words of happiness with this heartwarming quote.
All because two people fell in love.
This classic line is perfect for those first dance or couple kissing photos!
Thank you for sharing your big day with us!
What better way to thank your friends or family for inviting you than with this caption and a photo of you from their big day?
Wishing you both a lifetime of love and happiness!
Send off the newlyweds with happy memories and wishes with this caption.
Forever looks good on these two.
If you're looking for the perfect combination of thanks and compliments to the happy couple, this one is perfect!
My favorite people finally met their match.
If you are the friend or person who set them up, keep this caption handy for when that special match finally says I do!
Save our creative captions for a special day on Instagram!
Hopefully, these captions will inspire you no matter whose wedding you attend. Either use them as a springboard to write your own or a quick copy and paste when you need something perfect for Instagram.