When was the last time you got a package or something exciting delivered to your door? Do you remember the happy dance and the anticipation of counting down every second until it arrived? If you want to celebrate your new engagement or give yourself or a bride something special, consider getting a bride to be subscription box!
This post contains affiliate links, and we may earn a small commission.
Why get a bride to be subscription box?
Bridal subscription boxes are a monthly package curated for upcoming brides. These boxes contain wedding-themed items that can aid in reducing wedding planning stress. They also help you prepare for your upcoming wedding or celebrate your engagement. And Miss to Mrs has found a fun and affordable way to make bridal subscription boxes fun!
What does a bridal subscription box include?
The Miss to Mrs Subscription box has various themes so that you can find the perfect one for your unique needs. Every box has 5-6 items, with themes for all kinds of brides. A wedding subscription box can include anything from decor and party supplies to planners and merch.
Here are the available themes, each of which is a great reason to give a box to a newly engaged bride!
Let's Plan This! – Has goodies to celebrate your new status and help you plan everything through your engagement journey.
Ultimate Bridal Swag – Includes adorable bridal merch for you to wear.
Sweating for the Wedding – Contains a box of items themed around helping you reconnect and maintain a healthy and balanced routine.
It's Party Time! – Designed for celebrating your new wedding in style.
Keep Calm and Plan On – Able to help you fit a mix of pampering at home with wedding planning.
It's Official – Has items designed to help you settle into your new wife life.
Honeymooners – Designed around your honeymoon, whether you are heading somewhere tropical or adventurous.
Wedding Day Essentials – Includes all those little things you need for your big day.
Maximum Romance – Contains items to help elevate your date nights.
Classy and Fabulous –Keeps you looking your best with everything to help you, from rehearsal dinners to photoshoots.
Why should you get a bridal subscription box?
Saying yes is just as much fun as planning your wedding in the days leading up to when you say I do! These wedding subscription boxes are a fun way to kick off your engagement. Additionally, they can help you in each stage of your engagement.
What is a good engagement gift for the bride?
These subscription boxes have newly engaged brides specifically in mind. However, you could gift these to a bride to be during her bridal shower or wedding gift. Conversely, you could give these to a friend for an engagement present. At just $37 per box, you could even treat yourself to one of these themed boxes. Why not?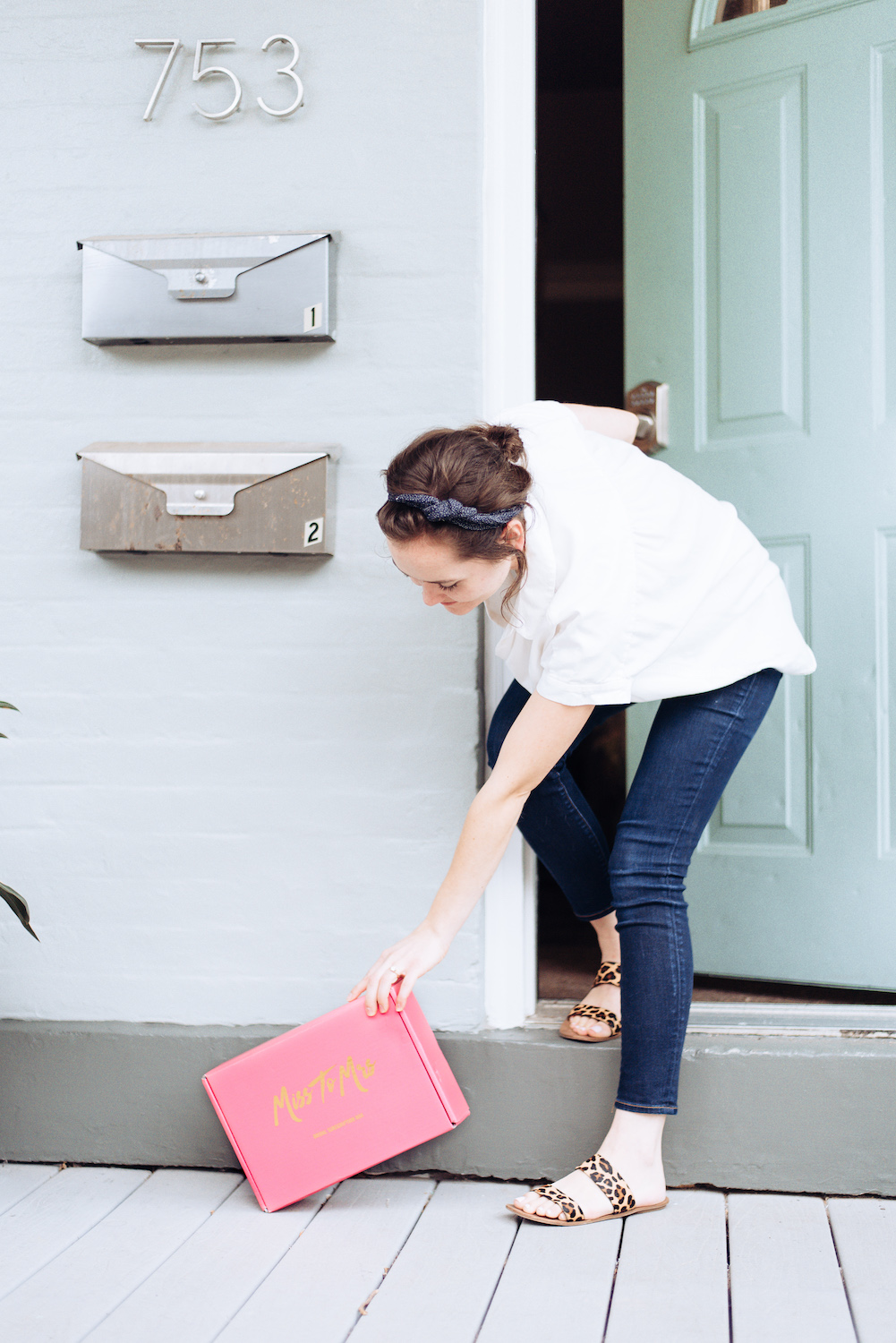 Hey, but what about a box for the groom?
If you're a guy reading this or have a male friend getting married soon, don't feel left out! There's a companion groom box that's perfect for the guy getting ready to wed. Take a peek at all of the guy-centric goodness below and click the image to find out more.
Why the Miss to Mrs Box?
There are a lot of wedding subscription boxes out there that have all the tools you need to plan, celebrate, and prepare. What makes these gift boxes unique are all the benefits they provide to the brides.
Members can access free premium tools and services that help them with their big day. From name change kits to discounts on the shop, there are many perks. Whether your wedding is all planned or you just got engaged, purchasing a subscription box is perfect for any bride.