Rome wasn't built in a day. We've all heard this famous saying, but can you truly experience Rome in a day on your European honeymoon? Consequently, the answer is yes if you plan your time in Rome right. Here's how.
This is a guest post by Kim, founder of the blog Traveling Swansons. As a wife and mom of 3, she is passionate about travel and sharing her tips with others. This post also contains affiliate links. 
Just 24 Hours in Rome?
Many would say that it's impossible to experience Rome's magic, history, and culture in a mere 24 hours, especially on your honeymoon in Italy. Yet, if you find yourself on a tight schedule or making a quick stopover, you might ask, "Can You Do Rome in 1 Day?"
We have your ultimate guide to an unforgettable 24-hour adventure in the Eternal City of Rome. Additionally, each moment of your day is planned to ensure you witness the grandeur, taste the flavors, and feel the vibrancy of Rome.
From sipping espressos to snapping selfies with ancient ruins, this itinerary will help you make every moment count! Get ready for a whirlwind day of pizza, piazzas, and a Rome adventure like no other!
Can You Do Rome in 1 Day?
It's challenging to thoroughly explore all of Rome's attractions in just one day due to the city's rich history and numerous landmarks. However, having a whirlwind tour and seeing some of its most iconic sites is possible.
To maximize your one-day visit, prioritize the key attractions YOU and your bride or groom want to see. You could also take a guided tour of the city to maximize your time and gain insights into the history and culture of these sites.
As a result, to make the most of your day in Rome, follow our Rome-in-a-day itinerary. That way, you can ensure you and your partner have the best honeymoon experience in the Eternal City.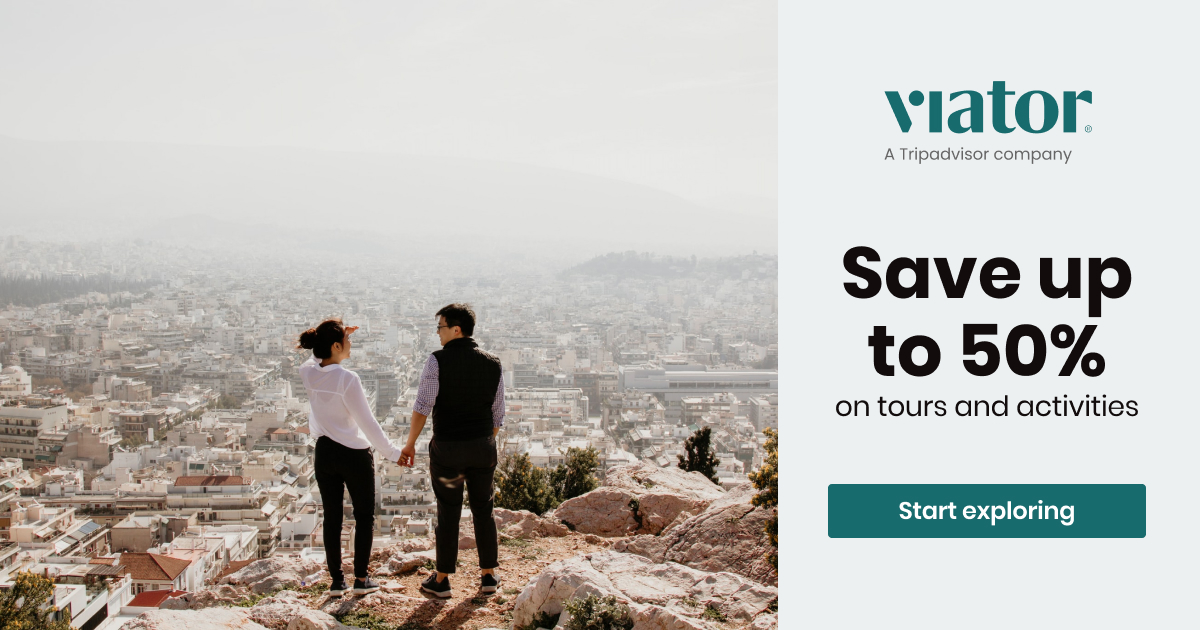 Rome in 24 Hours Itinerary
We've crafted the ultimate romantic trip itinerary to help you maximize your one day in Rome with your sweetie. However, if you want to bring others along, such as your family, or plan to explore Rome with your kids, this itinerary is still for you.
Experience the Colosseum's ancient grandeur and the Vatican's artistic wonders on your romantic getaway. Roam the charming streets of Trastevere and get ready to indulge in Roman delicacies. Snap Insta-worthy photos, and immerse yourself in the Eternal City's magic. The choice is up to you and your new spouse!
Let's dive into the ultimate 24-hour adventure filled with love and romance in Rome. 
Rome in a Day – Morning
Exploring Rome's Ancient Wonders
To truly make the most of your day in Rome, starting early is essential. Set your alarm clock and brace yourself for an adventure that promises to be nothing short of extraordinary. Fuel up with a robust Italian espresso or cappuccino, and then get ready to hit the ground running.
Your first stop on this Rome-in-day tour is the world-famous Colosseum. As you approach this ancient amphitheater, its colossal stone arches will leave you in awe of the architectural marvels of ancient Rome.
Stepping inside, you'll discover where gladiators once battled and roaring crowds cheered for their champions. Take a moment to look up and imagine the retractable awning, the velarium, that shielded spectators from the scorching sun. It's a place where history comes alive.
Just a short walk from the Colosseum lies the Roman Forum, once the epicenter of ancient Rome's political and social life. As you and your partner stroll through the well-preserved ruins, let your imagination transport you back to a bustling marketplace and a center of political power.
Here, you can explore the remnants of temples, basilicas, and arches that have stood the test of time. Highlights in the Forum include the impressive Temple of Saturn, the Arch of Titus commemorating the sacking of Jerusalem, and the Curia Julia, where the Roman Senate convened to make critical decisions that shaped the course of history.
While exploring these historic sites on your own is an option, a guided tour is the best way to go during a honeymoon trip. Knowledgeable guides can provide invaluable insights into these ancient wonders' history, architecture, and significance.
Rome in a Day – Lunchtime Culinary Delights
After a morning filled with exploring Rome's ancient wonders, you've earned yourself a delicious break. Rome isn't just about history; it's a culinary paradise waiting to be explored.
So, picture this: you're strolling through the charming streets, and there it is – a cozy trattoria or osteria, practically calling your name. The magic happens in these places, where you taste the real deal. They're like your Italian grandmother's kitchen, warm and inviting.
Now, what to order during your Italian honeymoon? Well, you're in Rome, so you've got to try the classics. Carbonara, with its creamy egg and cheese sauce, is a must-eat food when in Rome.
Then there's Cacio e Pepe, a simple yet delicious pasta dish with cheese and black pepper. And let's not forget Roman-style pizza – thin, crispy, and topped with flavors that'll transport you straight to foodie heaven.
And when in Italy, meals are not to be rushed. Pair it with a glass of local wine and soak in the laid-back Roman vibes as you prepare for more exciting adventures.

Rome in a Day – Afternoon Exploring Vatican City
After a delicious lunch, it's time to head to Vatican City. This little independent city-state within Rome isn't just a religious hotspot. It's a treasure chest bursting with art, history, and all-around awesome vibes.
So, first stop – St. Peter's Basilica. You can't miss it; it's absolutely stunning! As you get closer, you'll find yourself staring up at its jaw-dropping façade, probably with your mouth wide open. Oh, and don't forget to check out the dome. It's not just for show — it offers some epic panoramic city views that you can experience with your significant other.
After exploring St. Peter's Basilica, it's time for the Vatican Museums. The collection is vast, from ancient statues and mummies to some seriously stunning Renaissance art by Raphael and Leonardo da Vinci.
As you wander through the halls, you won't just be surrounded by incredible art and history. You'll feel the spiritual vibes, too. Soak up the beauty and profound significance of this unique place. It's the heart of the Catholic world and a testament to human creativity and the power of art to inspire.
And then there's the Sistine Chapel. Inside, you'll gaze up at the most incredible ceiling ever created, painted by Michelangelo himself. The frescoes, including the famous "Creation of Adam," are mind-blowing. Experiencing these things as newlyweds makes the time even more memorable.
Pro Tip: Get your tickets in advance to skip the lines and make the most of your time here. Also, the Vatican does have a dress code. You should cover your shoulders, and clothing not covering the knees is generally not allowed.
Rome in a Day – Evening Whimsical Golf Cart Tour of Rome
After your adventure exploring Vatican City, it's time to sit back, relax, and take a tour of Rome by golf cart. You might be wondering, "Why a golf cart?" It's the key to unlocking a whirlwind city tour, including spots like the gorgeous Pantheon, the Spanish Steps, the Trevi Fountain, and so much more. You'd probably miss these places if you tried to tackle them all on foot in one day.
So, imagine this: you're zipping around the city streets in your own golf cart like a VIP explorer. It's not just about convenience. It's about having a blast while discovering Rome's secrets. With a local guide at the wheel, you'll see the famous landmarks and stumble upon hidden treasures you won't find in the guidebooks.
The remarkable aspect of a golf cart tour is that it offers enjoyment for honeymooners and everyone, from kids and teens in Italy to seniors.
Rome in a Day – Evening Finale Dinner in Trastevere
After your fun adventure on the golf cart, head to Trastevere if you're not too exhausted. It's a charming neighborhood known for its vibrant evening atmosphere.
Trastevere is like a fairy tale come to life. With its winding cobblestone streets and cozy trattorias, this neighborhood has a romantic and relaxed vibe. It's the perfect setting for an unforgettable evening as the capstone for a honeymoon in Rome.
Here's your chance once again to enjoy classic Roman dishes like pasta carbonara and Cacio e Pepe paired with a glass of Italian wine.
After dinner, take a leisurely stroll through the neighborhood's winding lanes hand in hand. As you walk, you might find art and street performers. End your perfect honeymoon evening in Rome with gelato from a local shop.
Getting Around Rome
Getting around Rome is relatively easy thanks to its efficient transportation options. Here are the best ways to navigate the city during your honeymoon in Italy.
Walking:

 Rome's historic center is incredibly pedestrian-friendly. Many of the major attractions, such as the Colosseum, Roman Forum, and Pantheon, are within walking distance of each other. Exploring on foot allows you to soak in the city's atmosphere and discover hidden gems along the way.

Metro:

 Rome has a limited but efficient metro system with three lines: A (orange), B (blue), and C (green). The metro is a convenient way to quickly travel between different parts of the city. It's handy for reaching attractions like the Vatican Museums and Termini Station.

Taxi:

Taxis are readily available in Rome and can be hailed on the street or requested on the FREENOW taxi app.
Where to Stay in Rome, Italy
Although you only have 24 hours, you may want to stay overnight, so here are a few suggestions in different price ranges.
Are you ready to explore Rome in 24 hours?
Taking on Rome in a day is an adventure you won't regret! Sure, it'll be a whirlwind, and you might be tired at the end, but the incredible memories will make it all worth it – and leave you wanting more. That is precisely what you want in a romantic getaway, especially after your wedding day.
From exploring the Colosseum and Roman Forum to soaking in all the beautiful art at Vatican City, zipping around on a fun golf cart tour, and ending your day with a delicious dinner in Trastevere – you'll get to experience the best bits of Rome all in one day!
But remember, this is just a little sneak peek of everything Rome offers. The Eternal City is bound to leave you with a lasting impression that'll stay with you forever.
Save our one day in Rome itinerary!