A honeymoon is a once-in-a-lifetime experience where newlyweds can relax, unwind, and begin their life together on a high note. And a Dominican Republic honeymoon is the perfect choice. We've got 26 reasons why it's a romantic destination for newlyweds.
This is a guest post by Hege Jacobsen, the blogger behind World by Hege. She recently spent over a month traveling the Dominican Republic and has great advice for those planning their honeymoon.
Get excited about a Dominican Republic honeymoon!
The Dominican Republic, with its stunning beaches, lush landscapes, and diverse cultural experiences, makes for an idyllic romantic getaway. Whether you want to lounge on pristine beaches with your partner or explore the vibrant towns hand-in-hand, there's no shortage of things to do in this Caribbean paradise. Get ready to discover some of the most enchanting places to visit on your Dominican Republic honeymoon.
Why consider honeymoon activities in the Dominican Republic?
An incredible jewel lies between Jamaica, Cuba, and tiny Puerto Rico in a beautiful part of the world where the Caribbean Sea meets the Atlantic. It has everything you can possibly want from a tropical holiday. The variety is why you should consider planning a Dominican Republic honeymoon.
This Spanish-speaking former colonial island has created a unique culture and vibe. Plus, you'll find enough things to do in the Dominican Republic to last you for months.
Whether you have a few weeks to honeymoon or just a few days, there are plenty of things on our list of romantic destinations in the Dominican Republic. After traveling the island for over a month, these are the things you want to take advantage of when you travel to the Dominican Republic for your sandy beach getaway.
Couples who wish to honeymoon in the Dominican Republic are in for a romantic treat.
What is special about a Dominican Republic honeymoon?
Fun fact: As a Christian nation, the Dominican Republic is the only country with a Bible on its flag. It is even open on a specific verse from John 8:32. "They shall know the truth, and the truth shall set them free!" 
Situated on the island of Hispaniola, which the nation shares with Haiti, the Dominican Republic has just over ten million people. Although the island is the second biggest in the region after Cuba, it is small. Additionally, you can explore several destinations here if you do a bit of planning. 
And if you speak Haitian Creole, you will easily make friends with people there. Otherwise, Spanish will do if you're struggling with the language barrier. However, you may get lucky and meet someone who speaks good English. 
Now, let's dive into what amazing adventures you can expect when honeymooning in the Dominican Republic.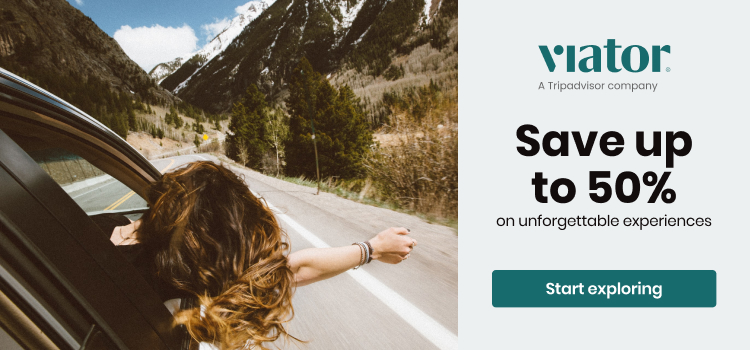 26 Romantic Experiences in the Dominican Republic
1. Soak in the waves of Punta Cana Beach. 
Punta Cana is one of the most paradise places in the Dominican Republic, and the main reason for that is the incredible beach. The white sand of Punta Cana Beach stretches for miles. Even though there are hotels and resorts scattered along it, it still does not feel crowded or busy. 
The beach is also a highlight for couples as there is plenty to do while you are honeymooning. Apart from swimming and snorkeling, you can go parasailing, head out for a speedboat trip, or swim with manta rays or sharks. 
If you get quickly bored by lounging on a sun bed, there are many fun things to do on Punta Cana Beach for honeymooners, too. Various day trips depart from Punta Cana, as it is the most popular destination in the Dominican Republic.  
There are many high-rated resorts in Punta Cana if you prefer your vacation to be completely effort-free. Additionally, you can find lovely holiday homes for rent and many excellent bars and restaurants in the Bavaro area. 
The beaches of Punta Cana are perfectly romantic for newlyweds on their honeymoon trip.
2. Stay in an all-inclusive resort in Cap Cana.
While enjoying the Dominican Republic's eastern coast, up your tropical experience by moving a few miles to the south. There, you'll find Cap Cana, a gated community where the rich and famous of the world who have fallen in love with the Dominican Republic stay. 
Therefore, there are a lot of private residences in Cap Cana. But there are also a handful of incredible all-inclusive resorts that you will probably never want to leave once you have entered.
Sitting on incredible beaches strewn with palm trees and top-notch amenities on the hotel grounds inside and outside, the Cap Cana all-inclusive resorts will raise your romantic stay to unprecedented heights. 
And if you want to venture outside, the hotel will help you organize whatever excursion your honeymooning heart desires! 
3. Visit charming La Romana on a Dominican Republic honeymoon.
Along the shores in the south is the more petite paradise of La Romana. The area is home to the incredibly luxurious and famous Casa de Campo resort. La Romana is also renowned for its world-class marina and high-quality golf courses.
 It also houses the beautiful Altos de Chavon, a replica of a 16th-century artisan village. La Romana is also close to Catalina Island, located just outside its shores, which is a beautiful destination to visit on a catamaran day trip.
With fewer hotels than Punta Cana, La Romana still offers stunning sandy beaches. It is a prime location for honeymooners. Plus, if you are scuba divers planning a Dominican Republic honeymoon, visit this area.
The streets of La Romana make for an idyllic honeymoon stroll with your significant other.
4. Explore the Indigenous Eyes Ecological Reserve.
The Indigenous Eyes Ecological Reserve is called a transitional subtropical forest. Why? Because it has a mixture of flora and fauna from both dry and humid habitats. The reserve is home to more than 500 species, where over 30% is native to the Dominican Republic. 
Honeymooners should make it a point to add this site to their itinerary. Long ago, the Taino Indians, the island's indigenous people, inhabited the area, which is where the reserve got its name. 
When you visit the Indigenous Eyes Ecological Reserve, explore 12 stunning freshwater lagoons created by the underground river Yauya sifting up through the earth. Viewing this together is one of the most romantic experiences in the Dominican Republic.
5. Go on a day trip to Saona Island.
Off the country's tip to the east is Isla Saona, also called Saona Island. It's ideal for those who consider a boating day trip one of the most perfect honeymoon activities. Dominican Republic islands are stunning and peaceful places to spend time together.
The various tours to the island will often have stops along the way. Wade in natural swimming pools and snorkel along the coral reefs. Nothing is more romantic than immersing yourselves in the warm waters and meeting up with the local marine wildlife. 
While on board your vessel, the crew will entertain and educate you about the area. Plus, you won't lack anything to eat or drink from when you leave until you return to your hotel with tangly salty hair. 
Lounge on the beach with your lover on a romantic trip to the Dominican Republic.
6. Descend into the caves of Los Tres Ojos in Santo Domingo
.
The Three Eyes, or Los Tres Ojos, is a small place named a national park in Santo Domingo. It's a beautiful ancient semi-open cave system sacred to the indigenous Taino people. 
Descending deep below ground, you can admire its triple eyes. They're three subterranean freshwater ponds with incredibly clear waters hidden between carved stairways and rock formations beneath the earth. 
The Taino used the area for religious ceremonies, but now you can visit and experience this wonderful place. You can not swim here, though. The "eyes" are well protected. But I assure you that you will descend into the deep ground and feel this sacred place's awe and incredible ambiance. Go early in the morning before the rest of the travelers arrive.
7. Ride the Teleferico Puerta Plata Cable Car in Santo Domingo.
The Teleferico in Santo Domingo differs from a traditional cable car that takes you up to the mountains or a lookout point. It is, in fact, an integral part of the city's urban transport system. As a low-flying cable car just passing above the roofs of the town, this silent travel method has decreased the transport time through the city for its inhabitants by 200% versus using the metro or by car. 
As a visitor, taking the Santo Domingo Teleferico is a great way to move across the city. You also get a birdseye view of the city otherwise blessed with very few hills. Make time to see the landscape from above on your Dominican Republic honeymoon. 

Hold your partner's hand as you survey the land via a cable car on your romantic journey.
8. Explore the historic Zona Colonial in Santo Domingo.
The historic old city in the capital, Santo Domingo, is a Unesco World Heritage site, among other things, because it is the oldest, continuously inhabited European-created settlement in the Americas. 
With the Parque Colon at its heart, it is surrounded by the 16th-century Catholic cathedral Nuestra Senora de la Encarnacion. There are also many little parks and squares with charming architecture, often decorated with fresh flowers. In short, the old city of Santo Domingo is a must-explore destination. 
Stop by one of the many museums, bars, or restaurants, walk along the city Malecon boardwalk, stroll the main shopping street El Conde, and have your "it's five o'clock somewhere" refreshments at one of the outdoor seated restaurants on Plaza de Espana. 
And if you like extraordinary dining experiences, book a table at El Meson de la Cava in Santo Domingo. Although outside the Zona Colonial, this restaurant below ground in an artificial cave will make any night a spectacular event!
9. Take a tour of Haitises National Park.
Haitises National Park, South of Samana Bay, is home to extensive mangroves dotted with tiny islets. Bird watchers will enjoy seeing the avian colonies inhabiting these areas. Don't miss seeing the famous Taino caves filled with prehistoric rock carvings and paintings. 
The most famous attraction in the park is the series of 30-foot-tall rock formations popping out of the sea. You can't miss this impressive sight that attracts thousands of honeymooners to the Dominican Republic annually. For enthusiastic eco-tourists, go here to explore ancient Taino cave paintings respectfully. Nature lovers will enjoy the rivers, birds, and mangrove forests. 
The park's name — Haitises — means "hilly lands" in the indigenous language. The topography lives up to the title. The easiest way to get to Los Haitises National Park is by boat from the small regional capital, Santa Barbara de Samana.
Fun fact: Parts of the Jurassic Park movie took place in the Haitises National Park rainforest. So, there's something for movie buffs, too.
Visiting national parks is always a good idea on a Dominican Republic honeymoon.
10. Go sand surfing in Las Dunas de Bani. 
Crave an adventure honeymoon? Then, head one and a half hours outside the capital, Santo Domingo, along the southern shores. There, you can embark on a unique Caribbean activity in the little desert called the Dunes of Bani on the Las Calderas Peninsula. 
If you have seen people sand-boarding in vast desert dunes, it was most likely in this little spot. Put it on your itinerary if you're looking for thrilling honeymoon activities in the Dominican Republic. It is a regulated area. The price to enter is 100 pesos. It is another 200 to rent a sand surfboard (just over $5 US). 
And then you can conquer the dunes. Just remember to protect yourself from the sun. Plus, the sand there is scorching, so be prepared.
11. Elope to Bahia de las Aguilas.
Looking for a place to get married in the Dominican Republic? The southern coast of the Dominican Republic, West of Santo Domingo, stretches all the way to the Haitian border. But before you get there, you will pass the Jaragua National Park and the famous Bahia de las Aguilas. It's one of the most romantic destinations in the Dominican Republic, attracting elopers and honeymooners alike.
This bay, a secluded beach, is only accessible by boat. (You can walk, but it is a hot and bushy experience.) You approach via a restaurant and glamping site at Playa Fajardo called Rancho Tipico Cueva de las Aguilas. 
This tiny spot houses fishermen, glamping honeymooners, and seekers of secluded beaches. You will need a car or be on an organized day trip to get there. Surprisingly, I had one of the best meals at the restaurant during my entire visit to the Dominican Republic. It was a platter of "surf and turf," a mix of meat and delicious seafood.
On your way through the Jaragua National Park, stop at the cenotes and practice your cenote jumping. It's a great way to add excitement to your Dominican Republic honeymoon itinerary.
Want to elope in Dominican Republic? Bahia de las Aguilas is scenic and memorable to visit or get married.
12. Jump into Los Pozos de Romeo.
Right by the road passing through the Jaragua National Park is a natural wonder called Los Pozos de Romeo. It is a small series of cenotes, crystal clear natural pools encircled in red sand, rocks, and cacti. 
Eloping or honeymooning couples may not even notice them by the road. Additionally, you have to know they are there to spot them. These cenotes make a nice stop after (or before) visiting Bahia de las Aguilas or the salt mines. It's a decent challenge to do cenote jumping from the top, which is a drop of around 12 feet.
13. Gaze over Salinas de Bani on a Dominican Republic honeymoon.
Not far from the surfer dunes is another exciting place to visit: the salt sea of Bani, Salinas de Bani, an area of salt mines. 
The Bani Salt Mines used to be the most important mine in the Caribbean. However, the story says Columbus discovered it (and tried to keep it a secret) while taking shelter from the weather nearby. Of course, I cannot vouch for the credibility of that story.
Today's wide esplanades of salt pans appear to be large pink pools. These are surrounded by small mountains of bright white salt, which is quite an impressive sight. Ask permission to enter, and if you are fortunate, bring a grain of self-picked salt back home.
Touring salt mines is an especially unique honeymoon activity in the Dominican Republic.
14. Spot crocodiles in Lake Enriquillo.
The largest lake in the Caribbean region, Lake Enriquillo, lies in the west, close to the Haitian border. It is a so-called hypersaline lake and also the lowest point in the Dominican Republic, famous for being a perfect bird-watching destination. Spotting flamingos is one of the most romantic experiences in the Dominican Republic.
The area is also a good turtle and crocodile spotting site, as Lake Enriquillo is home to the largest population of American crocodiles in the Caribbean. The lake's name pays homage to an indigenous Taino, who rebelled against the Spanish in the 16th Century. At some point, he hid from the colonial rulers in the mountains south of the lake. The story will definitely add a bit of mystery to your honeymoon trip.
15. Go shopping for Larimar blue gemstone jewelry.
Especially along the southwestern shores of the Dominican Republic, you will find outlets and shops selling handmade jewelry. Much of it has a bright blue crystal, which is a popular semi-precious stone. 
Another name for it is blue pectolite, and it has been popular among gem collectors for a long time. It is one of the rarest gemstones on the planet. In the last decade, the interest in this stone has exploded, meaning it has become one of the most coveted semi-precious stones in the world.  
Larimar makes beautiful cabochons (round polished gemstones without facets). The jewelry is a gorgeous souvenir you can take home from your DR holiday.
Blue gemstone jewelry makes a fabulous honeymoon souvenir from the DR.
16. Hike to the summit of El Pico Duarte.
The tallest mountain in the Caribbean region, El Pico Duarte, is sometimes called the Caribbean Mount Everest or the Dominican Alps. Rising above sea level at 10,000 feet, it certainly is impressive!  
For a rugged mountaineer, that might not be a great challenge. However, a trek up is enough for leisurely hiking tourists (and in the Caribbean temperature) to feel the altitude. 
Situated in the island's mountainous center in Armando Bermudez National Park, most visitors come via Manabao in Jarabacoa, where there is an official park entrance. It is possible to do this hike on your own. However, be aware that it is normally a three-day, two-night hike. 
You can hire local expert guides at the park office in Manabao. Additionally, you can rent equipment and mules there. And the reward — perfect for a Dominican Republic honeymoon — obviously is the incredible views at the top.
17. Go humpback whale watching in Samana.
Plan your Dominican Republic honeymoon between November and March (the best period to go anyway, as it is the dry season). That way, you will have the absolute regal experience of seeing the humpback whales in the wild outside of Samana. 
These creatures travel from the north during this period to mate and give birth. They also hang around until it gets warmer when they start their journey back north. 
It's one of the most romantic experiences in the Dominican Republic. You shouldn't miss it if you enjoy animals. Go on an organized tour, which is often a combination tour from Samana. Many tours also visit Playa Cayo Levantado for lunch and beach lounging. 
Or you can do a leisurely, private tour with your own vessel. That way, you can watch the whales for as long as you like (or as long as you have the boat).
Humpback whale watching c is ideal for couples honeymooning in Dominican Republic.
18. Visit Playa Rincon Samana.
Playa Rincon is the most popular beach in Samana, and its popularity with honeymooners is not for nothing. The beach is surrounded by lush tropical green vegetation, which makes it especially stunning. You may also see folks windsurfing and sailing, as the beach is a hotspot for water sports.
Playa Rincon has been appointed one of the ten best beaches in the world. Not only can you drive there, but you can also hike, ride, or take a boat. Trips to Playa Rincon start in Las Galeras, a district in Samana on the Rincon Bay. 
19, Ride into El Santo de Limon waterfall.
El Santo de Limon is a beautiful waterfall in the Samana rainforest. It's accessible via a 1.5-mile hike on foot or horseback. Be prepared as you travel through the thick forest and lush green, hilly terrain.
The stunning waterfall has a 130-foot drop. Hike for about 40 minutes, and then your reward is to swim under this incredible cascade of water. Be prepared, though, as the water is refreshingly cold.
Looking for romantic activities for honeymooners in the Dominican Republic? Visit a 130-foot waterfall.
20. Visit Playa Dorada in Puerto Plata.
Once you return from the Teleferico, head out to Playa Dorada, the golden beach. Although it's artificial, it's still a beautiful beach in Puerto Plata. 
Go windsurfing, banana boat riding, snorkeling, water skiing, or kayaking. However, these are just a few of the activities available. If you are staying for a few days, this area is also where you'll find the best hotels and resorts in the city, as well as a variety of bars, pubs, and restaurants. 
21. Take the cable car in Puerto Plata.
Puerto Plata is a northern city where you can summit without doing the work. Take the cable car, also called the Teleferico, up 2600 feet to the top of Mount Isabel de Torres. You'll find a spectacular view of Puerto Plata city, nature, and the sea.
Once on top, hike the beautiful paths in the botanical garden, visit the Statue of Christ, and dine at the restaurant. Consequently, the area is one of the most romantic destinations in the Dominican Republic.
It is best to do this trip early in the morning, as clouds gather later, blocking the view. Afterward, explore the city, and visit the historic Spanish fortress Fortaleza de San Felipe. The fort was built in the 16th Century to protect the area from pirates. 
The colorful streets of Puerto Plata are worth a visit from newly married couples.
22. Take a tour of the Macorix House of Rum in Puerto Plata.
The Macorix House of Rum is a small museum in Puerto Plata. It is educational with a short movie. One bonus is that it ends with a tasting experience that rum lovers will definitely enjoy. 
You need to take part in an organized tour to visit here. The tour takes about 40 minutes, plus whatever time you spend testing the various rum flavors. If you enjoy tastings, consider this a must when planning a Dominican Republic honeymoon.
23. Surf in Cabarete on your Dominican Republic honeymoon.
Cabarete town in the north is famous for excellent surfing conditions. The high season for surfing along the northern shores is October through April. However, surfing there is considered suitable 350 days a year because of the consistent Atlantic swell. 
For beginners, the ideal period is in the summer when the waves are a bit friendlier. There are a variety of surf schools in Playa Encuentro if you want to improve your skills with a pro instructor!
Blue skies, aqua waters, and azure boats add beauty to the beach at Cabarate.
24. Visit the 27 waterfalls of Damajagua in Puerto Plata.
One of the most romantic experiences in the Dominican Republic is hiking to the 27 waterfalls. They're located in Damajagua, outside Puerto Plata. Additionally, this stunning nature attraction has evolved into a natural water park.
Over the years, the Cordillera Central waterfall in this area created natural slides on the rocks, making this eco-adventure popular. 
Additionally, you will go through security rules and regulations at the base camp area. Next, you'll don a helmet and vest and start hiking uphill. The hike takes around 45 minutes before you arrive at the first waterfall. 
From there, you will jump, slide, and climb through as many falls as you have time to reach. Then, slide and jump through a series of natural pools before returning to base camp.
It is an exhilarating day. Although guards are at every drop (the highest ones are around 25 feet, but you can choose to bypass on a path), remember, this is pure nature, so respect the safety procedures.
25. Go Merengue dancing on your Dominican Republic honeymoon.
Did you know that the now-famous ballroom dance Merengue originates from the Dominican Republic? Add it to your travel itinerary to experience one of the most fun honeymoon activities in the Dominican Republic.
Originally a rural folk dance,  it has expanded to the whole world and is now even danced professionally. Nevertheless, it is still danced by everyone in the Dominican Republic. 
So, if you make it to the Sunday Group Bonye band's live music show in the Runias de San Francisco in Zona Colonial, Santo Domingo, you can hit the dance floor with a local and get into the moves.
Planning a Dominican Republic honeymoon? Add meringue dancing to your itinerary.
26. Have the traditional Mofongo dish.
One of the traditional dishes in the Dominican Republic is the Mofongo (also standard in Puerto Rico). As a result, it consists of a base of mashed plantains mixed with fried pork skins called chicharron. This dish often comes topped with melted cheese and fresh garlic.
Surprisingly tasty, it is traditionally served with beef or chicken broth on the side. Therefore, you don't want to miss one evening with the Mofongo when honeymooning in the Dominican Republic.  
Things to Do in Dominican Republic on Your Honeymoon
Although I spent one month in the Dominican Republic, it still felt like I needed more time to explore and experience everything the island offers.
With so much history, numerous beaches, luxury resorts, beautiful nature, and urban delights with restaurants, bars, and nightlife, this Caribbean island has it all. I think it's perfect for a post-wedding trip. After the stress of wedding planning, walking down the aisle, and partying at your wedding reception, you and your partner deserve a fun trip as newlyweds!
Hopefully, now you're armed with a lot of information to start planning your romantic island getaway. Rest assured, it is going to be amazing! Planning a Dominican Republic honeymoon will be a memorable experience on your first trip together as newlyweds.

Save our things to do on a Dominican Republic honeymoon!